Welcome to Puente Hills Ford
Presentando La Familia Ford
We have been to multiple car dealers and only Ford was able to come thru for us when it comes to the price, to the %interest and monthly payment we are comfortable with a car we want. We walked away happy with a brand new FORD Bronco Sports. Hats off to Hamlet and Brendan for their superb customer service!
The staff there want to see you happy 😊 Everyone is so very helpful! Will definitely share my experience there with others!
They are the best . Looking forward to work with them again for 2024 maverick lariat
Had a great experience here getting my F150 repaired under warranty. They completed it quick and were very communicative with where it was at while waiting on a part. Will come back next time I need work done for sure.
The service provided to my card was great. Staff was friendly, my car was completed fast
great care good service drop off and pick up to and from work while vehicle was worked on, thank you Michelle.
Ken was great. Very helpful and king . I Highly recommend to everyone! Great service over all
Fast, honest, service. They make me feel comfortable waiting, I know I am getting great service here.
They are great. Always good service, always have time to check my vehicle. Thank you for your excellent service.
Michelle was extremely helpful and very eager to address all of my concerns. She even went the extra mile and addressed recalls that I was not aware of.
Michelle was wonderful and helped all the way. Your the best 💕 Highly recommend to everyone.
Michelle did an excellent job, very helpful. I call requesting status of my car, she responded by saying that she would call me back and she did. Thank you.
Excellent sales people, manager worked directly with client, repeat client for these sales people, would go back again
Excellent help and staff. Would definitely recommend this dealer to friends and family. Great customer service
Brendan is very professional financial manager. I recently bought 2023 maverick lariat couple days ago. He went above and beyond. He did everything it took to make the sale. He is very clever and knowledgeable person. Personally I am very like him! . He know how to make customer happy and like to spend money to them. The whole team is awesome. If you wanna buy car. I am highly recommend both Brendan (financial manger )and Maurice ( sales person). I am in market again with them for 2024 model. I am beyond grateful and pleased. Thank you for your guys service.
Was so helpful and I appreciate that he was able to get me into a car, Thank you so much!!
Abner was very helpful always answering my questions was very professional. satisfied working with abner
The fact that Puente Hills Ford is under new management is clear and evident. The property is very clean and in order. The selection of vehicles was very good. I purchased a Mach E and the entire process was very professional and put me at ease. If you are looking for a car I highly recommend a visit to Puente Hills Ford. The staff was very hospitable and made my purchasing experience excellent. Totally satisfied. Thanks to Terrell, Adam, and Brendan.
You can tell the difference in ownership! This team was great. Transaction was very smooth and felt like I can refer them more clients. It's been a long time since I felt this way about any car dealership.
Pleasant employees with knowledge and understanding. Very pleased with service. I am completely satisfied. Thank you.
I wasn't expecting to buy a car, and walked out with a new car that I'm happy with, Great Experience
I ordered 2023 Hybrid Maverick in Sept. 2022, and finally went to Puente Hill Ford dealership to pick-up on Sept. 8, 2023. I was very excited and happy to pay it off. Couple weeks later, I reviewed my signed document and had some issues about purchased some options that dealership offered. I contacted dealership and Aydin Hamouni, sale manager, took care of everything that I needed. He responded sincerely and professionally. It was more than I expected. It made me feel like a VIP customer. 5 stars customer service.
I have always trusted Michelle Sanchez. She has exemplified the utmost professionalism and exemplifies true customer service. Where she goes our vehicles go. Thanks much, FORD family!!
Great service from ford Puente , they really help me out picking the right car for me .
Great customer service, great service!! Highly recommend. They took care of me as promised when I bought my bronco from them.
Servicio Para Su Vehículo,
Tranquilidad Para Usted
Aproveche al máximo su vehículo dejandolo en las manos de los técnicos que mejor lo conocen.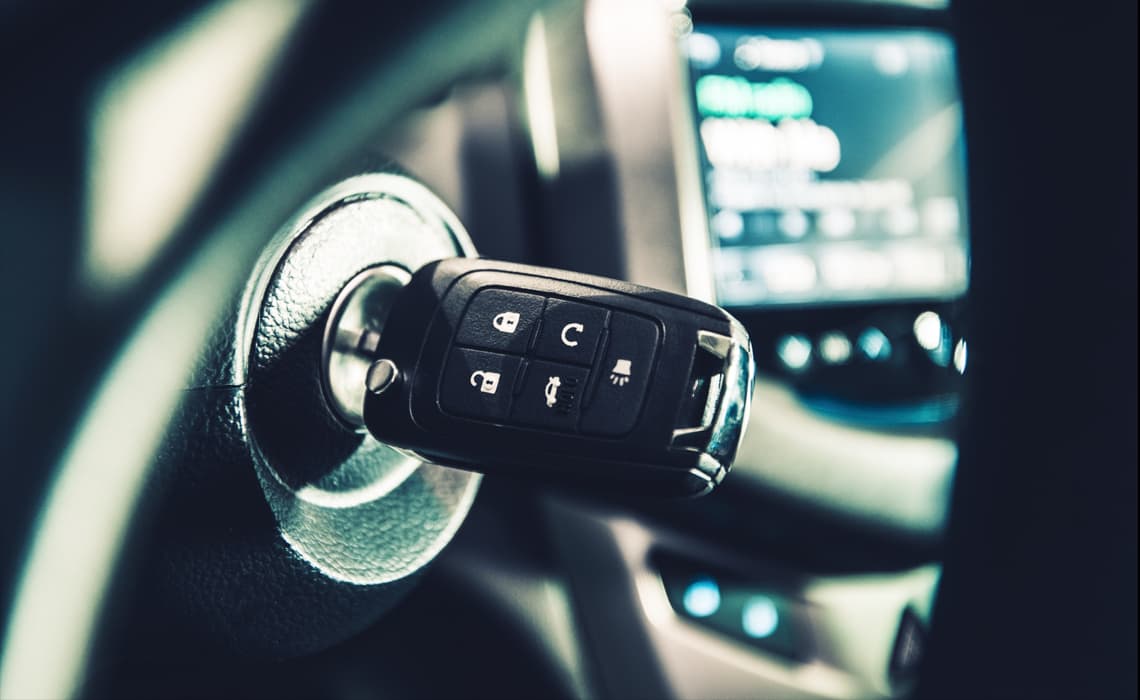 Véndanos su automóvil, incluso si no nos compra a nosotros.
Siempre estamos buscando vehículos para el inventario de nuestro lote. Reciba una cotización en línea de su vehículo, sin obligación.
Comience Temprano y reciba una aprobacion en linea antes de comprar.
Llene nuestra solicitud de crédito rápido y trabajaremos con usted para encontrar el vehículo adecuado que pueda pagar.
Construidos para
seguir avanzando
Su trabajo nunca ha sido más difícil. Y nosotros estaremos aquí para ayudarle a seguir trabajando. Los vehículos comerciales Ford están diseñados para resistir la intensidad diaria de la faena en el trabajo.
Bienvenidos a Puente Hills Ford

¡EL CONCESIONARIO FORD FAVORITO DE CITY OF INDUSTRY!
Puente Hills Ford tiene una gran selección de vehículos nuevos y vehículos usados en la Ciudad de la Industria. Si buscas arrendar o financiar tu próximo Ford, Puente Hills Ford tiene ofertas especiales de arrendamiento y opciones de financiamiento competitivas para vehículos Ford nuevos. Puente Hills Ford también tiene una amplia colección de vehículos de excelente calidad y usados certificados a precios asequibles para satisfacer sus necesidades.
Contactarnos
Ubicado en City Of Industry, CA
17340 E. Gale Ave. - City Of Industry, CA 91748
Puente Hills Ford
17340 E. Gale Ave.
City Of Industry, CA 91748
Ventas:
(626) 346-5900
Servicio:
(626) 346-5901
Piezas:
(626) 346-5902
Direcciones